Agency
The Salumificio CCS – Centro Carni dei Sibillini Srl is immersed in the middle of the rolling hills of the Marche region and has been producing typical Marche salami since 1993.
All our cured meats are born from our traditions, from the best pork and the most fragrant spices, which are distinguished by their typical flavours.
excellent and unique perfumes, aromas and tastes; CCS cured meats are the artisan ones made only with selected meats. This is because since the first salami produced, the Mariani family has never compromised on quality.
The meats come directly from controlled farms in the area: selected items to guarantee quality fresh meat and excellent cold cuts.
Ours is a story of ancient artisan tradition that has its roots in the culture of our land: the Marches. In our products you can find all the genuineness and passion of a land transformed into flavours, tastes and aromas.
The quality of the raw materials used, the artisanal care in the processing of the meat and the time required for correct seasoning are the fundamental ingredients for producing cured meats with an unmistakable taste.
In fact, a large part of our processes are characterized by manual processing: the cured meats are stuffed by hand – some of them with natural casings allowing a natural, non-forced seasoning – and the binding still takes place in a totally artisanal way with jute twine.
But that's not all.. in our salami factory every salami has its time to become good!
artisan manufacturing process is the only one able to guarantee the highest value and the highest quality of cured meat production.
Salumificio CCS: Artisan cured meats and passion for quality!
Production
The secrets of our production:
QUALITY
The most genuine flavour
The artisan cured meats are characterized by a specific manufacturing process, with attention to every detail, which leads to a final result of the highest organoleptic value.
At the basis of their delicious goodness there is a targeted experience and professionalism which are never improvised, but which follow the precise rules of tradition.
This allows you to better manage the phases of a process which, unlike industrial ones, takes place in full compliance with the natural maturation and seasoning times and with an eye always and only aimed at obtaining cured meats of the highest and most refined quality.
The artisan cured meats offer a wide, varied and fascinating range of organoleptic nuances: a real joy for every palate.
Thanks also to their confirmation authenticity , they allow you to bring to every table a delicacy that is not only gluttonously irresistible, but also characterized by a first-rate nutritional value.
Artisans of the past starting from simple and unique raw materials.
Only Italian pigs, born and raised in Italy

Strict selection of raw materials

Careful care and control of each stage of production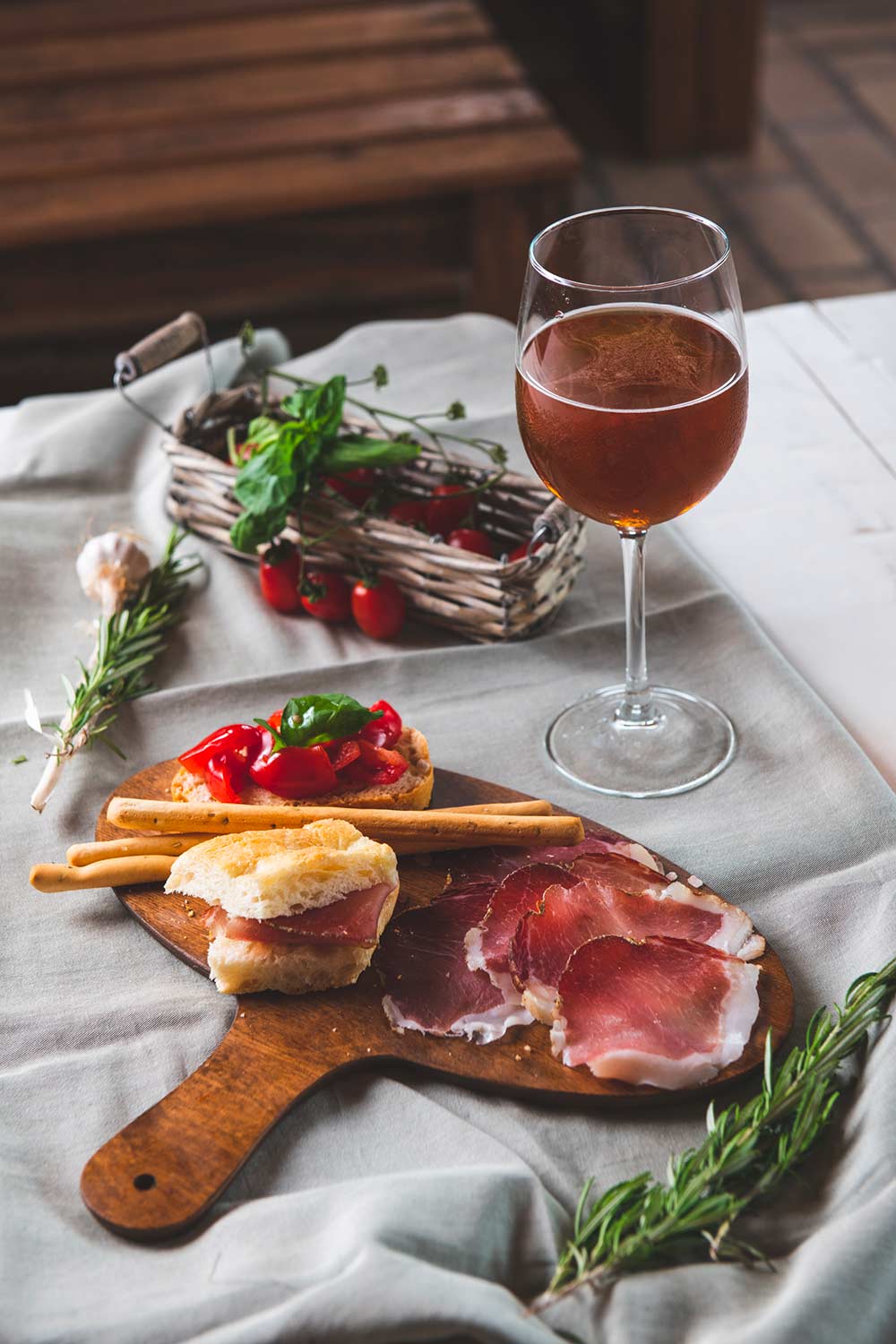 Thanks to this type of processing, to be defended and handed down, many products have been protected and preserved over time that tell the story and gastronomic culture of our territory.
craftsmanship is not only synonymous with a goodness impossible to imitate by any other type of industrial production, but it also becomes the way to enhance the value of the traditional table . It allows you to offer many delicacies which, in addition to being delicious, are also healthy, genuine, nutritious in the best possible way
Photo binding by hand
The hand-made binding and the exclusive use of natural casings give the products of the Salumificio CCS an artisanal taste and allow for natural, non-forced maturing.
Hand binding

Natural seasoning.
La legatura fatta a mano e l'utilizzo esclusivo di budelli naturali conferisce ai prodotti del Salumificio CCS un gusto artigianale e permette una stagionatura naturale non forzata.
Legatura a mano
Stagionatura naturale
The Weather
The precious value of seasoning
The same expert skill is made available to manage the very delicate period of seasoning .
A fundamental ingredient for all our products is Time.
Only by respecting the correct times can a good, healthy and balanced product be obtained.
Each artisan salami factory, in addition to the processing laboratory, is also equipped with natural cellars : places where it is possible to carry out the maturation process in an adequate manner.
In fact, these environments make it possible to take advantage of an ideal climate and humidity level to develop and render perfectly that unique taste typical of artisan cured meats.
OUR QUALITY HAS NO SECRETS… OR ALMOST…
ONLY HEALTHY RAW MATERIALS, PASSION AND… TIME